NESTLÉ® Breakfast Campaign – Monn Bien Kale
The prevalence of non-communicable diseases is on the rise in Mauritius. The "#Monnbienkale-Kick start your day with a healthy breakfast" campaign, a first in the country, was conceived to fight this situation in 2018. How? By reaching out to the people and providing them with nutritional advice and a free breakfast because we believe breakfast is the most important meal of the day.
Following a successful launch in 2018, the Monn bien kale [I am full] campaign went back on the road to educate people about healthy eating. It saw the Nestlé breakfast bus journey around Mauritius, making nine stopovers in towns, villages and at universities.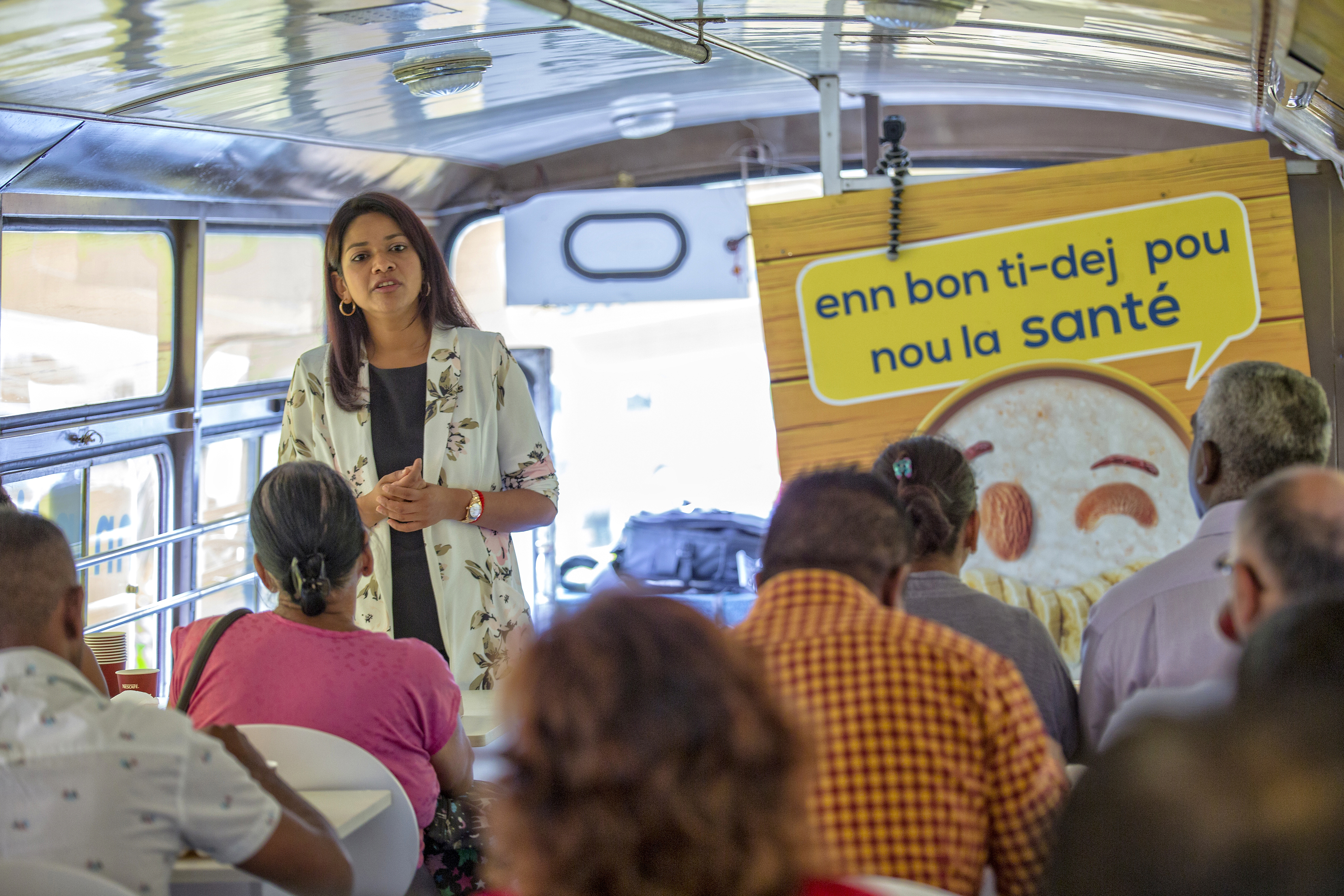 Clinical nutritionist Lavanya Sunassy-Pather was back onboard the bus to share her invaluable knowledge about a healthy breakfast and to encourage people not to add sugar.
"In 2018, we reached more than half of the population with our promotional campaign to encourage people to eat a healthy breakfast. We also gave them the means to do so through the advice of a nutritionist on the preparation of this very inexpensive first meal. This year, we went back with a second edition, aimed at sensitizing Mauritians to opt for alternatives to sugar while preparing breakfast," explains Erkan Konak, Country Manager of Nestlé's Products (Mauritius) Ltd.
A study carried in November 2019 by Syntheses on the eating habits of 605 Mauritians aged between 15 and 60 found that people add, on average, two spoons of sugar to their hot drinks or porridge. "Our focus this year was on a nutritious breakfast without adding sugar by using alternatives such as fruits and nuts. Obesity and diabetes are real public health issues and we want to make a contribution to making Mauritians aware of the importance of eating healthy," adds Erkan.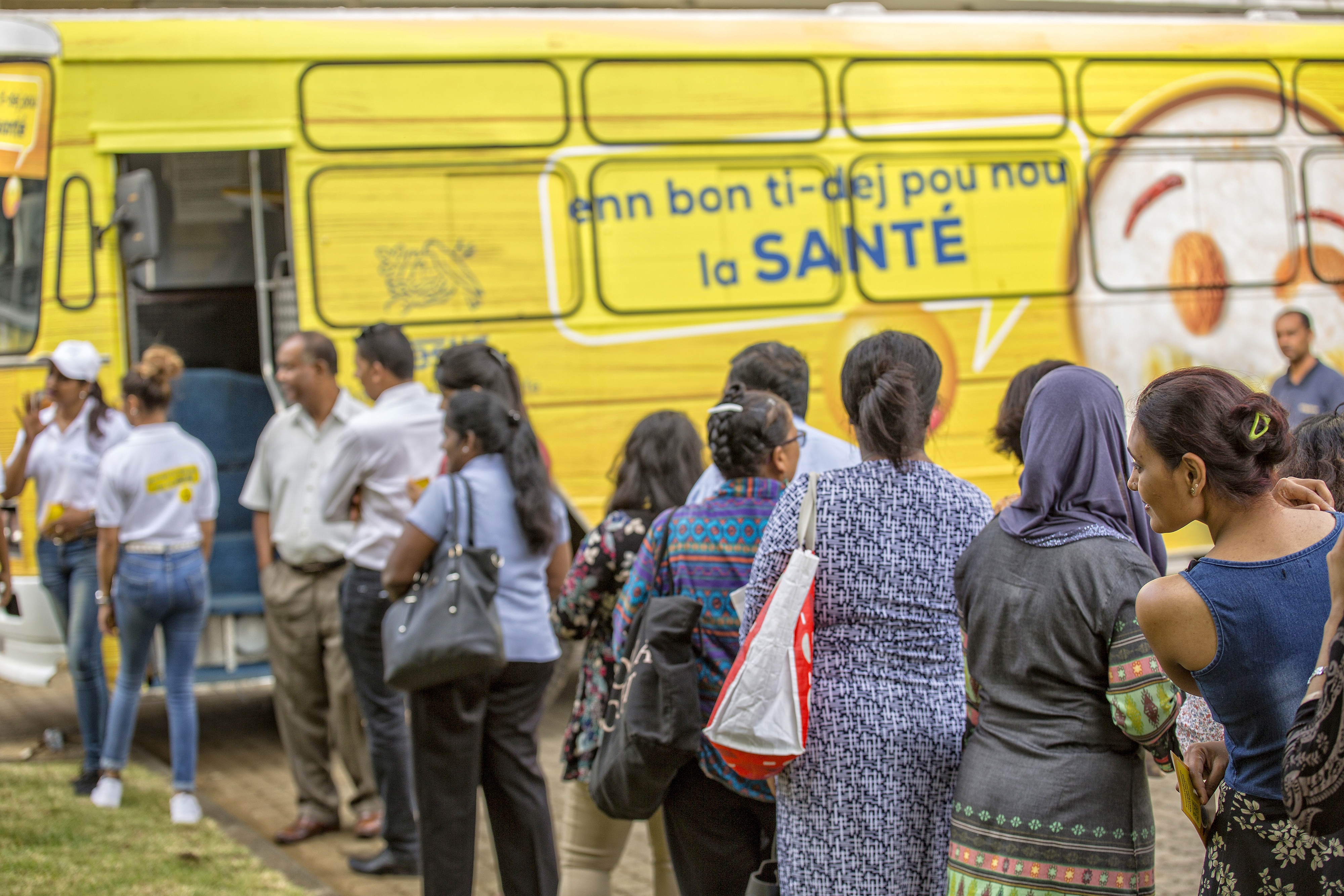 Up to 200 free meal trays were distributed every day as well as informative pamphlets. Mauritians – including professionals, students and passersby – who boarded the bus were also entitled to valuable advice from the nutritionist on the preparation of a full, balanced breakfast and, above all, without adding sugar. This year again, the public was invited to extend the visibility of the campaign on social networks through the hashtag #MonnBienKale.
The environment at the heart of NESTLÉ®'s priorities
The campaign also demonstrated NESTLÉ®'s effort to create an environmentally friendly initiative by ensuring that the meal trays, as well as the cups and cutlery were made from biodegradable materials. This is part of NESTLÉ®'s vision to reduce its impact on the environment. In 2018, the brand announced its determination to make 100% of its packaging recyclable or reusable by 2025, and that none will end up in landfills.