RE Sustainability
September 23, 2021
|
2 min
RE Sustainability initiative is a communication platform to position Nestlé East and Southern Africa Region's (ESAR) efforts in sustainability and circular economy. It is intertwined with Nestlé ESAR's business strategy and value creation model, as it transforms our ways of doing business. The initiative holds us accountable in minimizing our environmental footprint. It is an opportunity to drive collective impact alongside our various stakeholders.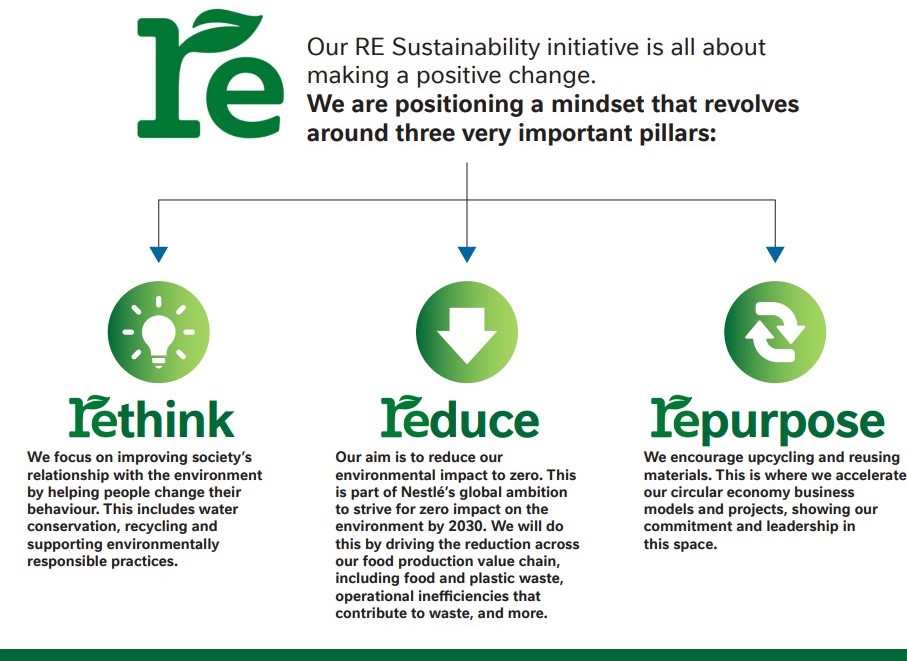 Our Commitments
To make 100% of our packaging reusable or recyclable by 2025
To reduce our use of virgin plastics to 1/3rd by 2025
We commit to net zero by 2050 – Read more: We commit to net zero by 2050 | Nestlé Global (nestle.com)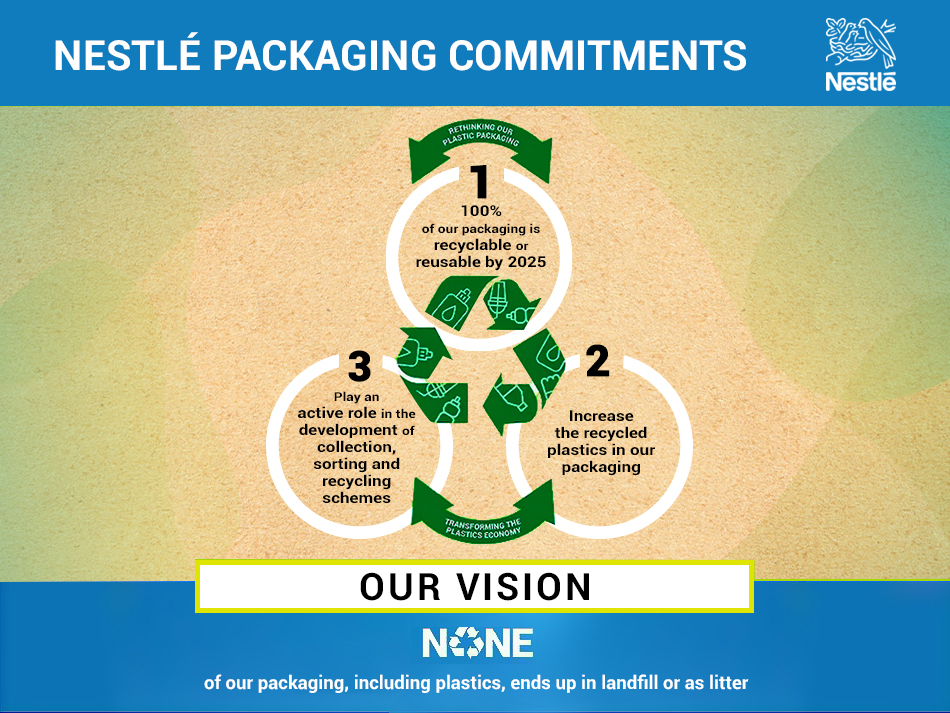 Local initiatives School
| | |
| --- | --- |
| Through our pilot school project, we are introducing initiatives for students to take action towards contributing to Nestle's global ambition. With the collaboration of the Ministry of Education and Human Resources, Tertiary Education and Scientific Research (MOEHRTESR) and the Mauritius Institute of Education (MIE), we are closely working with 16 schools on a pilot basis for collection of plastics waste. We have installed special bins in the selected schools to encourage pupils to bring back their plastics waste, which they will then dispose of in the bins provided. The waste collected will be sent to our recycler for REpurposing. | |
Supermarket
| | |
| --- | --- |
| In collaboration with Jumbo Phoenix and Green LTD, we have placed a 30m2 bin in the compound of Jumbo Phoenix to enable segregate their plastics waste which will then be sent for REpurposing. | |
Nestlé Professional
Nestlé Professional, the out-of-home business by Nestlé, is expected to shift towards an entirely electric vehicle fleet by end of 2021. We are also collaborating with our clients to recuperate all empty packaging which have been used for refilling of our coffee machines.

Sustainability is a societal challenge, that requires a societal response. Learn how we are combating issues affecting our planet and society.